Back to media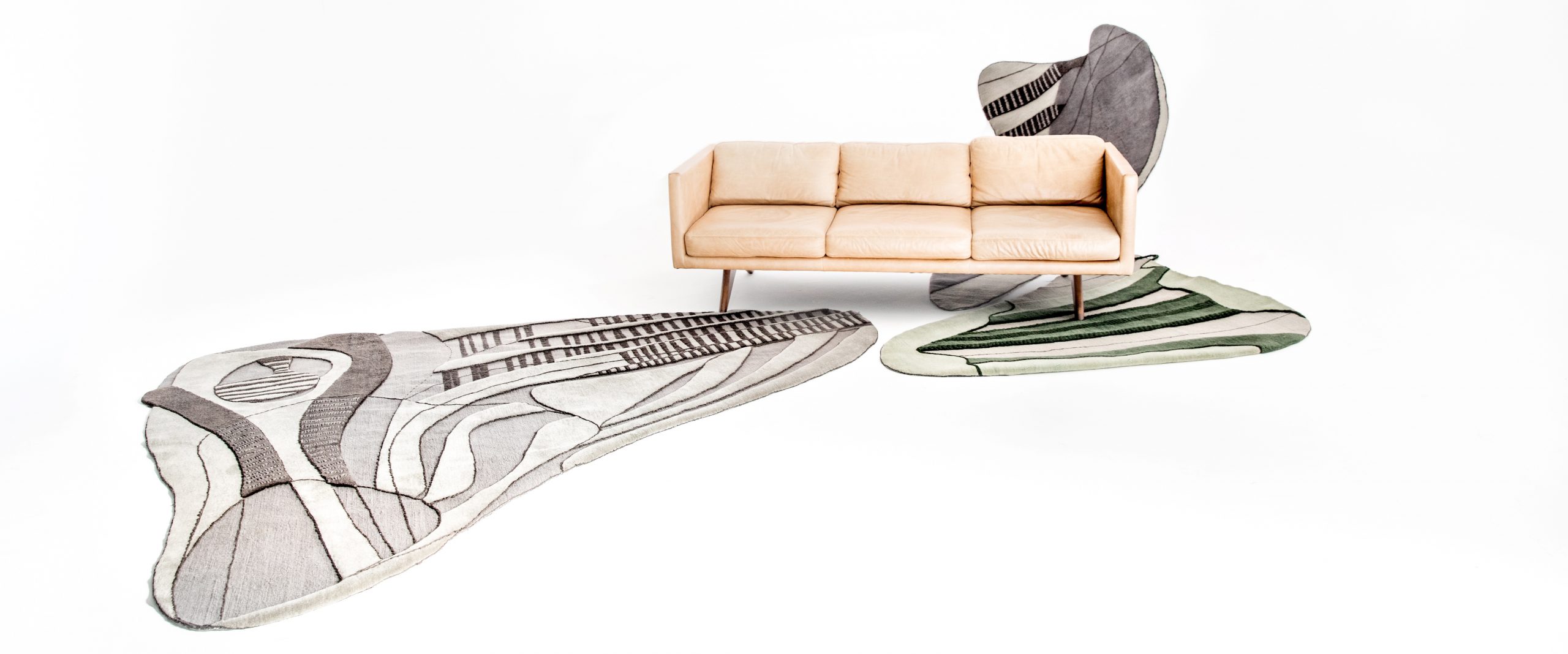 Designers Pallavi Dean and Ana Carreras from Roar have launched the "Metamorphosis" carpet range at Downtown Design 2020 – a collaboration with Zuleya, the newly created retail brand by the Fatima Bint Mohamed Bin Zayed Initiative (FBMI), which sells sustainable handmade carpets and lifestyle products made by women in Afghanistan.
The profit from Zuleya's sales is invested back into FBMI, supporting thousands of women and their families in Afghanistan.
The carpet, handwoven by women artisans in Afghanistan, is inspired by butterflies of the UAE and Afghanistan, including the Indian Red Admiral and Eastern Pale Clouded Yellow. It's a modular carpet, designed to adapt to a range of spaces, from offices and hotels to homes and schools.
"If there's one word we wanted to capture, it was 'transformation'," said Pallavi Dean, creative director of Dubai-based interior design studio Roar. "When we think about Zuleya by FBMI, it's transforming lives of families in Afghanistan – we wanted to bring that essence to the modern Middle East, in a way that is sensitive and contemporary."
Metamorphosis will be launched at Downtown Design 2020, taking place in Dubai between November 9-14 2020.
Zuleya by FBMI, is committed to creating handmade carpets that set the benchmark in terms of sustainability and design for generations to come – raising the bar, one knot at a time, for both traditional and modern craftsmanship.
Pallavi Dean explained the design process behind the carpet: "Once we'd settled on the story of Metamorphosis, we got super excited about the materials and the craft." Examples include the vegetable dyes used by the Afghani women to give the carpets their unique luster, and the metallic thread that adds a distinctive, vibrant edge.
The carpets are being sold commercially, in a 'social entrepreneurship' model. Pallavi explained: "It's a win-win. These aren't works of art to hang in a museum – they are products to sell. We love working with Zuleya by FBMI because it's social entrepreneurship in action. Look, it's not a mass-market product – but we want to sell as many as we can. Partly because we truly believe they will enhance the spaces the occupy, partly to help as many people in Afghanistan as we can."