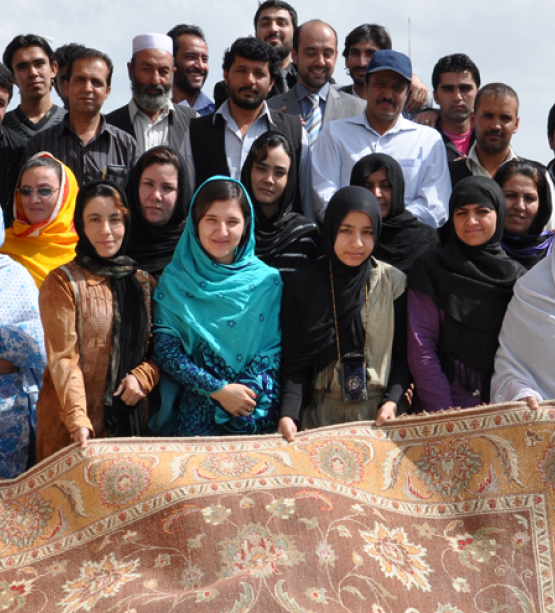 Proven Track Record
Throughout the years, FBMI has gained an immense knowledge and crucial experience in a variety of sectors across economic, social, and political spheres. The initiative has achieved the unthinkable in the environments that it operates in.

Community development is key to close the abyssal gap between urban and rural Afghanistan and through community development projects, people in villages have been empowered to study, work, and ultimately lead their own development to create thriving, self-governing communities.

The aim of the strategic advisory arm is to share the initiative's sustainable work around the world so that other regions can learn and benefit as well. To this purpose, the FBMI Diplomacy Lab in Dubai provides a space to share knowledge with like-minded individuals, entrepreneurs, and key stakeholders.

FBMI is proud to have been able to advise international institutions including WHO, UNICEF, IOM, USAID, The United Arab Emirates government, The Afghan government, The Norwegian government, and NGOs among many others.